Dr Elizabeth Moore - MRDR Research Fellow and Project Manager

Dr Elizabeth Moore is Research Fellow and Project Manager of the MRDR and has been heavily involved in the growth and increasing productivity of the registry. She is investigator on various MRDR-based projects and provides support to an expanding and diverse range of studies.
Elizabeth led the My-PROMPT trial, a randomised controlled trial to test the feasibility of real-time feedback of patient-reported outcomes (PROs) to clinicians treating patients with multiple myeloma. Results have informed the recently MRFF-funded MY-PROMPT-2 trial assessing whether real-time feedback of PROs to clinicians improves duration on therapy in patients with relapsed myeloma.
Elizabeth has extensive experience managing the complex needs of critically ill cancer patients as a critical care nurse, and is Deputy Chair of the Research Standing Committee of the Cancer Nurses Society of Australia, and member of the Research Governance Committee for the School of Public Health and Preventive Medicine, Monash University.
Dr Laura Sellick - MRDR Research Officer

Dr Laura Sellick is the MRDR Research Officer. She works on many registry-based projects including the Myeloma 1000 Biobank and IMPROVE (Immunoglobulins in Myeloma Patients: Research into Outcomes, Variation in practice, and Epidemiology).
Laura's role with the registry includes managing the ethics and governance requirements for the MRDR and Myeloma 1000 Biobank sites, liaising with site staff to support data collection, coordinating the logistics of biobank sample reception, and supporting the needs of numerous studies. She was instrumental in establishing the IMPROVE Biobank.
Laura completed a PhD in cognitive neuroscience at Swinburne University of Technology in 2019.
Dr Cameron Wellard- MRDR Data Manager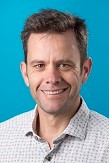 As Data Manager, Cameron is responsible for the data management of the MRDR and provides key leadership and support for the registry. Cameron works closely with other MRDR staff and the steering committee to ensure the accuracy and quality of the data. Cameron has experience across a diverse range of research fields including physics, mathematical biology and cancer epidemiology.
Dr Fiona (Pin-Yen) Chen

Dr Fiona (Pin-Yen) Chen is a Data Officer with the MRDR and Transfusion Research Unit at Monash University.
Fiona provides data support to various MRDR-based projects through analysis of data and preparation of reports for sites and collaborators.
Fiona has a PhD in data science from Griffith University, and since joining Monash has specialised in data analysis in malignant haematology and transfusion medicine.